Meet the Team at Tulare Family Dentistry
---
Greeted Personally, Treated Personally
At Tulare Family Dentistry, we are a team of caring, experienced dental professionals who use only the most advanced technologies, materials & procedures. At our community-focused practice, your comfort & satisfaction come first. We offer early morning, late evening & Saturday appointments, so you don't have to miss work or school for your care, something our team feels strongly about.
We pride ourselves on taking the time to listen & get to know each patient as an individual. The entire team at Tulare Family Dentistry looks forward to seeing you soon & developing a relationship with you to build the bridge toward long-term trust & successful dental care. See why our patients can't stop smiling!
Tulare Family Dentistry Staff
Our exceptional, friendly staff is our greatest asset. All of our dental assistants & hygienists are licensed professionals who pride themselves on their current dental techniques & outstanding patient communication. With unmatched quality & integrity, they are dedicated to achieving the best possible results for you & your family.
Since your comfort & health are our top priorities, Tulare Family Dentistry's staff is glad to assist you in any way. If you have any questions at all, from treatment options & sterilization to insurance concerns & paperwork, we're here for you! We can assure you that you'll enjoy your dental visit!
Meet Jessy Malli, DDS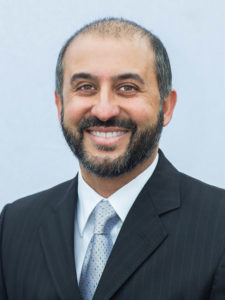 I am proud to return to the town I was raised in and have the opportunity to serve our community. Our practice is founded on the simple belief, that there is no substitute for excellent care. It is our pledge to each and every one of our patients to always work to that end. We enjoy having the aid of cutting edge technology such as digital x-rays, to allow us to enhance the quality of care we provide to our patients. Most important, is the personal commitment of my entire staff to your dental needs. As a new patient you will immediately appreciate the dedication of my staff to your comfort and overall experience.
It is a privilege for me to continue to build upon the foundation of excellence that was established by my parents when they opened our office in Tulare 30 years ago. When I returned to Tulare, from USC, I knew that I wouldn't just be practicing dentistry, but intended to become a part of our local community. I have had the honor to serve as President of the Tulare-Kings Dental Society, and as President-Elect of our Tulare Rotary Club. One of the real joys of my profession is having the chance to give back to my community, and it is something I look forward to continue to be able to do in the years ahead. I look forward to seeing you in our office, and don't be surprised to get a personal phone call from me before your first visit. It's part of our commitment to you.
Credentials:
Dr. Jessy Malli completed his undergraduate studies at the University of Southern California, and continued his post-graduate education at the USC School of Dentistry. He returned home to Tulare, after graduating from dental school in 1998. Dr. Malli is one of the few dentists in California, to be licensed in both Adult and Pediatric Oral Conscious Sedation. During the past 9 years, Dr. Malli has been dedicated to advanced education and has had the privilege of treating over 1,000 patients under sedation. His advanced training in many dental disciplines has allowed him to maintain a diverse and exciting dental practice. In 2006, Dr. Malli, had the privilege of completing a residency program in Advanced Fixed Prosthodontics, with the prestigious Esthetic Professionals Group in Southern California, headed by world renowned Prosthodontist Dr. Bruce Crispin.
Professional Organizations:
Tulare-Kings Dental Society, Past President
California Dental Association
American Dental Association
Dental Organization for Conscious Sedation (DOCS)
Tulare Rotary Club, President Elect
Meet Reva Malli, DDS
Clinical Director Of the Pediatric Dental Department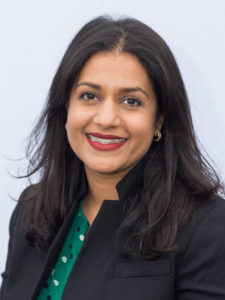 Being born & raised in the valley, I feel it is an honor to be able to give back to the children of the community where I myself grew up. It has been a pleasure working with my brother in law Dr. Jessy Malli and his dedicated team as we all strive to bring the highest level of professionalism to the community.
My husband Joe & I are devoted parents to our three beautiful children. Being a mother, I understand that every child is unique & special & so I strive to provide a comforting & nurturing environment for each child.
Dr. Reva Malli's practice is focused on the oral health care needs of infants, children & adolescents. She completed her doctoral training from the University of the Pacific School of Dentistry, San Francisco, in 2004. She is board certified in Pediatric Oral Conscious Sedation. She is also certified in PALS (Pediatric Advanced Life Support). Dr. Reva is also an active member of the Marin County Dental Association, Tulare-Kings Dental Society, California Dental Association, & the American Dental Association. Personal & patient education is of utmost importance to Dr. Reva, so she has attended hundreds of hours of Continuing Education throughout the years to provide the latest & best oral health care for her patients.
Meet Brian Adams, DDS
Dr. Adams has dedicated his professional career to the dental treatment of children & patients with special needs. Having graduated from UCLA with a degree in psychobiology, he continued his studies in life sciences, seeking a master's degree in neurophysiology. Realizing that his passion & talent was patient-focused treatment as opposed to a career in research, he applied to the UCSF School of Dentistry, one of the top dental research schools in the world & the top dental school in the country. After acceptance, he completed his years of study & graduated with a bachelor's degree in dental science & his Doctor of Dental Surgery degree (DDS). Dr. Adams completes multiple continuing dental education courses every year to keep current with the latest techniques in children's dental treatment.